C'est bientôt l'anniversaire de Bellisae, et à cette occasion, elle a créé un superbe kit pour mettre toutes vos photos d'anniversaire en valeur ! Il est sorti chez Digital-crea.
J'en ai profité pour utiliser mon template 6 avec des photos de mon anniversaire...

** It's Bellisae's birthday in a few day and she has created a wonderful kit for all your birthday pictures ! It's available at Digital-crea.
I use my template 6 and a few pictures of my birthday to do my page...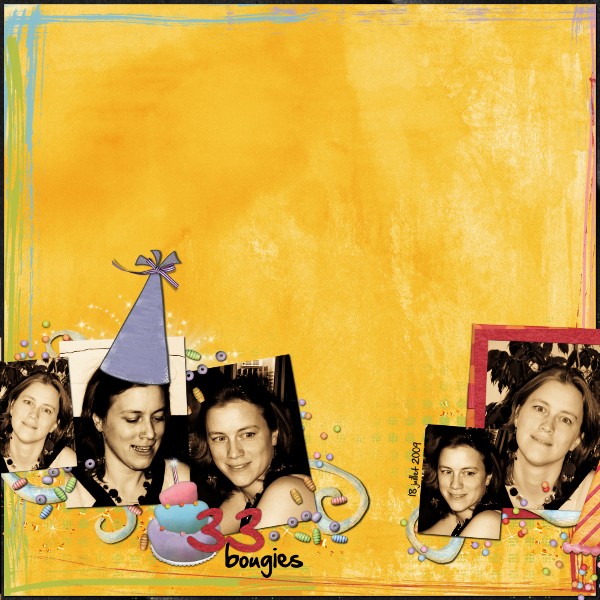 Et voici le preview du kit / The preview of the kit:




Alpha (Ici/Here)




Album (Ici/Here)




Et n'oubliez pas le freebie sur le blog de Bellisae / Don't forget the freebie on Bellisae's blog !